The Best Childcare
We offer a quality program where children start building self control, self confidence, and sensitivity to others and the environment.
---
Child Care
Infant and Toddler, Multi-age Program, and 3-5 years old Program
Children LEARN through PLAY and our programs and activities are designed to follow the child's interest and curiosity. We prepare our daily activities taking into account that children learn in different ways and at their own pace.
Teachers may introduce a theme or material to encourage children to ask questions and trigger their curiosity. Once a new interest is developed, we work to help the children explore this interest in all our learning areas: math, science, dramatic play, language, art, music.
We try to include the use of natural materials as much as we can; we bring the "outside" inside our classrooms to expose children to different textures and materials and to empower them to use their imagination and creativity, where the learning process is active, natural, and fun.
Our dedicated teachers plan and evaluate our programs monthly adapting them to the needs of the children in care, using the three R's concepts: Respect, Response and Relationship.
---
Nutrition
Eating nutritious food is an important part of each Child's development. At our childcare centre, we provide a morning snack, each day that complies with the requirements of the Canada Food Guide. A weekly snack calendar will be posted in each classroom.
We encourage families to provide a nutritious lunch, such as fruits and vegetables, yogurt and sandwiches, etc. Please don't send any chocolate, candy, or pop. Just in special occasions, such as Birthdays and Holidays, we allow the children to have sugar treats.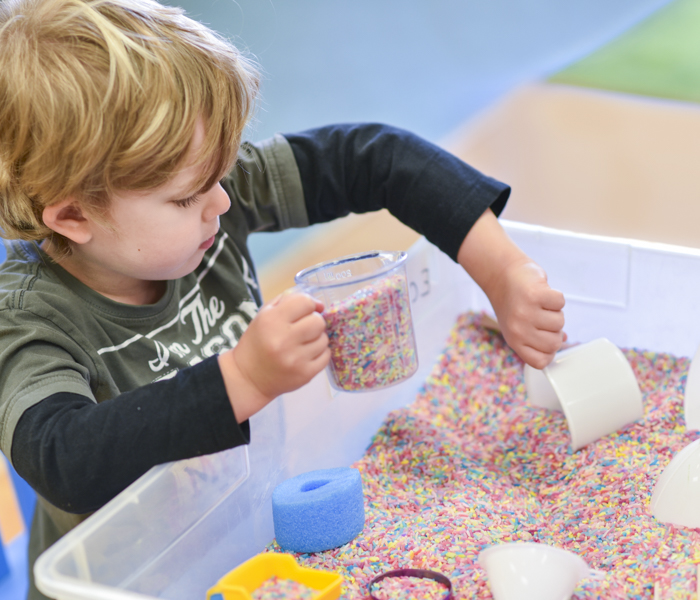 ---
Guidance and Discipline
Children learn self-discipline and self-control through positive guidance techniques, such as setting clear limits, redirecting, modeling and encouraging appropriate behavior.
We accept and support the children in their endeavors and help them realize their potential. We relate to all the children with warmth, sensitivity, encouragement, and love to establish a climate in which they enjoy learning. Our relationship with children is based on mutual respect, trust and care.
Our relationship with parents is as partners in the development of their child. By working together through continuous, open communication and sharing of information, we can best provide for the child's development, at home and in an early childhood setting. We encourage parents to participate in any planning and decision-making that involves their child.